About FAB BAG
Published on December 19th, 2014 | by Jehan Raffiuddin
Everything you need to know about your favourite beauty bag!
Thinking of getting your hands on India's favourite monthly beauty bag? Whether you signed up right back when we were Vellvette or you're still considering joining us – here's a handy guide that will help clear any questions you have about what a beauty bag subscription is and how it works. Not sure when you'll receive your FAB BAG?  We hear you. Wondering what kind of products you'll receive or how products are selected and customized for you? Read on, we promise to answer most of everything that's going on in your head right now!
Make sure to create an account or save yourself the trouble and sync us with your Facebook account. Once that is done, go ahead a take a subscription plan you like
We have different subscription plans. You can choose from among the following:
The longer the duration of your subscription, the lesser you end up paying. With an annual subscription plan, you get a monthly FAB BAG for as low as 399/- per month.
You also get a premium beauty product free as a sign up bonus on multi-month subscriptions
Once you've booked yourself a FAB BAG, fill out this fun questionnaire so that our experts can get hold of your beauty profile.
Payment and Shipping
For all prepaid orders, you'll be charged for your subscription the day you sign up – that's 599/- for 1-month, 1499/- for 3 months, 2699 for six months and 4799 for the an annual subscription.
Don't have a Credit/Debit card but still want to buy the FAB BAG? No problem, we also have a Cash-on-delivery option, for which you'll be charged a convenience fee of 100/- on any subscription plan. Once you receive your FAB BAG, you'll have to pay the entire amount for whichever subscription plan you've chosen that's 699/- for 1-month, 1599/- for 3 months, 2799 for 6 months and 4899 for 12 months
Good news – There's free shipping on any FAB BAG subscription. Our shipping partners are Blue Dart, DTDC, Aramex and Mirakle Couriers.
 When will  I get my FAB BAG?
We start sending out the current month's bag only from the third week of the month and we send them out in batches. A little wait we know, but look on the bright side – while you're waiting, we're carefully curating a bag for you, keeping in mind your likes-dislikes, skin-tone, hair type and all the other little details, just to make sure you'll love it when you get it in hand.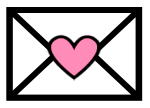 You will receive an email with your bag's tracking number once your bag is shipped.
What should I expect in my bag?
Now that you have filled up the questionnaire, you can let your hair down. You are in good hands.
Every bag contains 3 deluxe sized products from different categories – makeup, hair care, bath & body and skin care. You'll definitely get one full-sized product (Yay!). Your FAB BAG will always be worth more than what you've paid for. Yes our experts take care of that bit too. Your questionnaire helps us understand your likes better. So when you get your FAB BAG, you're most likely to love it!
Once you receive your bag
First sinfully indulge! Try out every product so that you know what is working for you and what's not.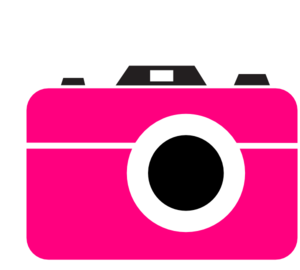 Once you are done trying everything out and you have a winner, head over to our online store to buy your favourite product. Remember, we offer irresistible discounts inside your FAB POST for the products we've sampled, but just for 2 months. So hurry up, and head over to the FAB BAG Store.
 100% Happiness or Money-Back 
Every month's FAB BAG is curated with a lot of care and our beauty experts go to great lengths to ensure that you really love your monthly surprises! However, in case of a rare situation where you are not happy with your month's bag, you can ship the bag back to us and we will refund the pro-rata amount for that month in store credit.. Read more about our 100% happiness or Money back guarantee here
Member Love
Click on the links below to check out what members received in previous FAB BAGs as posted by them on Facebook
The November *Power-up* FAB BAG
The October *Sparkle, shine & everything fine* FAB BAG
The September *Anniversary* FAB BAG
The *All Naturals, all fab* August FAB BAG
The *Double-trouble* July FAB BAG
The *Getaway, Gorgeous* June FAB BAG  
The *Summer Essentials* May FAB BAG
The *Girl-on-the-go* April FAB BAG
We'd love to find you on our list. Join the FAB BAG family and discover the best of beauty in the cutest bag every month. Click to Sign up
See you soon!